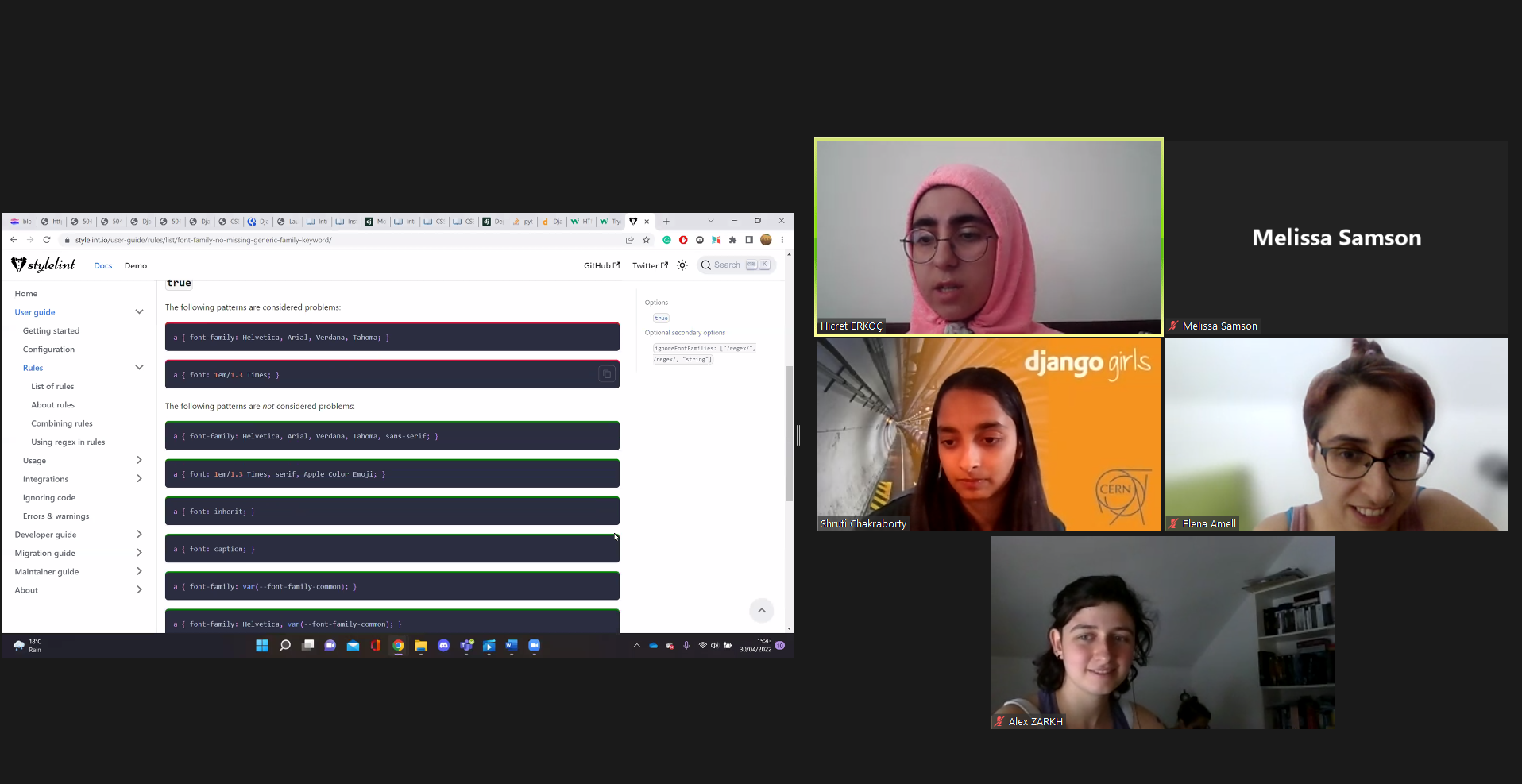 Django Girls is a non-profit organisation that provides free tools and resources to help volunteers to organise programming workshops all over the world. The aim is to make this technology more accessible in order to encourage women and girls, who are underrepresented in the field, to join the world of computing.
This year, to mark the International Girls in ICT Day, CERN's Women in Technology (WIT) community, its Visitors and Events Operations section and Microclub have joined forces to organise another fully virtual edition of Django Girls Geneva.
On the evening of Thursday, 28 April 2022 and during the all-day workshop on Saturday, 30 April 2022, 60 highly motivated participants got to grips with computer programming for the first time. In a positive and welcoming environment, they learned how to create a blog and launch it online. They were coached in small groups by 20 CERN experts, all of whom were eager to share their passion for information technologies. The participants, of 21 different nationalities, responded with determination and close attention – essential qualities for learning via videoconference.
To echo Enrica Porcari, Head of CERN's Information Technology department, in her welcome speech, we hope that this event will encourage these women and girls to confidently pursue studies and careers in the field of information technologies.