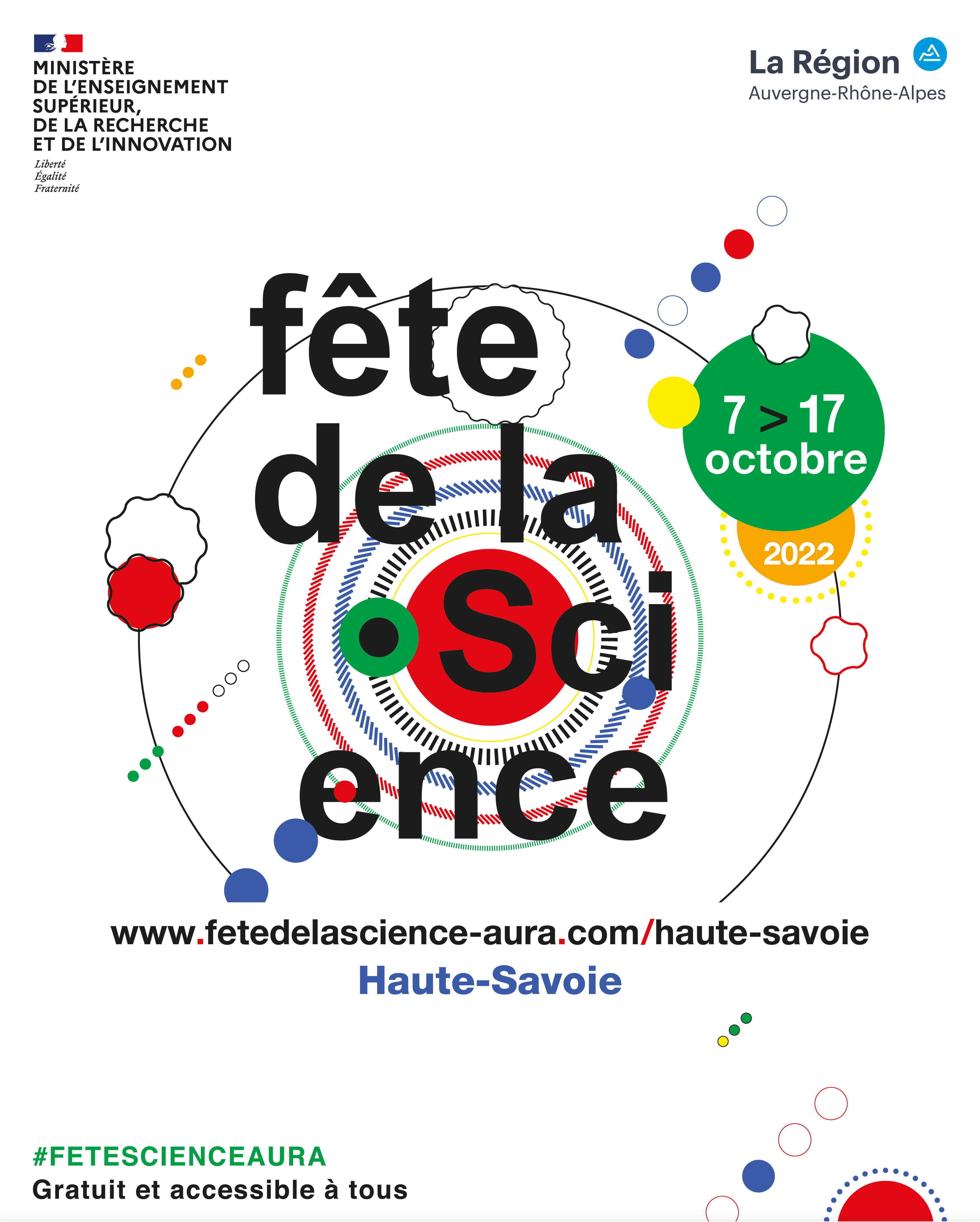 The 31st edition of the Fête de la science is back with a bang in the Ain department, with this year's theme the topical issue of climate change. Researchers and the public alike will be invited to reflect upon our environmental impact, potential solutions to the climate crisis and climate-fuelled inequality. CERN will be taking part in several initiatives in the region.   
CERN's participation in the Fête de la science kicked off on 1 October with the opening of the photographic exhibition, "Une mission scientifique pour le XXIe siècle" (A scientific mission for the twenty-first century), at the médiathèque Georges Sand in Saint-Genis-Pouilly. The photographs, which explore the past, present and future of CERN, will be on display throughout October. The opening event on Saturday, 1 October featured two presentations of CERN's science show, See the Invisible. Alongside the exhibition, the médiathèque will make a collection of books on CERN available to all of its users for the whole of October.
Another event linked to the Fête de la science will be held at the Théâtre de Bourg-en-Bresse on 7 October. CERN has been invited to participate in a special film-debate evening, which marks the 20th anniversary of ALTEC, the scientific, technical and industrial association of the Ain department. Participants will be initiated into the mysteries of the universe with a screening of the documentary film Big Bang, l'appel des origines, directed by Dominique Regueme, before taking part in a round table discussion featuring astrophysicist Nicolas Laporte, a specialist on the formation of galaxies from Cambridge University, and Frédérick Bordry, former CERN Director for Accelerators and Technology. Philippe de la Cotardière, writer, scientific journalist and former president of the Astronomical Society of France, will lead the discussion.  
Finally, on 15 October, the Ferney-Voltaire authorities, in partnership with the Pangloss Labs association and with the support of the Centre des monuments nationaux, will celebrate the Fête de la Science in the splendid gardens of the Château de Voltaire. CERN will also make an appearance at the Village des sciences et de la biodiversité in Ferney-Voltaire, where it will run a stand on "How to warm a neighbourhood by cooling the LHC?", which explores the heat recovery project at point 8 of the LHC. This project, which aims to heat a new neighbourhood in Ferney-Voltaire, is central to the theme of the 2022 Fête de la science.
Don't miss these unforgettable events: come and talk to our researchers and share your scientific knowledge with them! 
For more information visit: